Medieval Festival Kaltenberg - Knights Tournament
Medieval Festival Kaltenberg - Knights Tournament
At the castle Kaltenberg close to the village Geltendorf in the west of Munich every year in July the medieval festival Kaltenberg takes place. It is one of the most well-known medieval festivals in Germany.
Besides a spectacular knight's tournament you can watch a colourful performance of jesters, acrobats, musicians and other artists. There is also a lot of handcraft presented at Kaltenberg and visitors can discover how people created articles of daily use from clay, leather or even metal during the medieval age.
The court cuisine provides all kinds of delicious medieval foods. Many stands prepare food at an open fire and here, too, you can watch how people cooked their meals hundreds of years ago.
You can display Google's 3D map by clicking on the image below. A connection to the Google servers is only established with this click. Please read our information on Privacy Policy.
Medieval festival Kaltenberg at a glance!
Photos
Medieval festival Kaltenberg - Map
Listen to Informations of Medieval festival Kaltenberg as audio
QR-Code Mobile-Version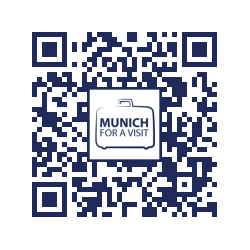 Get the mobile Version of FAV!
Address and Links
Kaltenberger Ritterturnier
Schloss Strasse 13
Next dates
Further Information