Swimming & Bathing in Munich
Eleven indoor pools and nine outdoor pools are operated by the city of Munich. Many of these public pools also offer sauna and fitness facilities as well as massage beds. Some pools even have special offers for children like the Michaelibad and the Westbad.
But you can go swimming in Munich even without paying admission, e.g. in the river Isar. Especially on a hot day in the summer many people like to go with the flow of the river. They enter the river for instance at the Flaucher in the borrow Thalkirchen and get out at Deutsche Museum in the district Glockenbach - though it should be mentioned that this is something for experienced swimmers only.
Other beautiful recreation areas in Munich are the Lerchenauer See, the Fasaneriesee, the Feldmochinger See, the Feringasee and the Karlsfelder See. As the water usually has a good quality you can go swimming in those lakes, too. Furthermore there is a Red Cross Service at each lake. Red Cross staff will be on the spot if there is an emergency.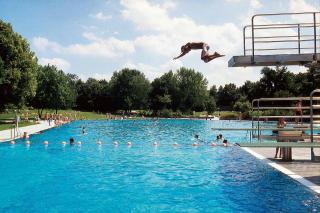 Westbad, outdoor pool * 1)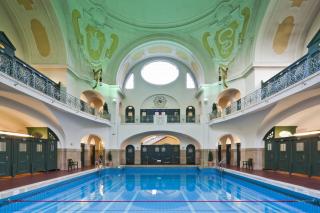 Mueller´sches Volksbad, indoor pool small * 2)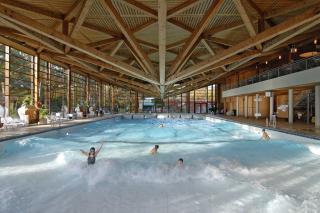 Cosima-Wellenbad * 3)
* 1) Photo: SWM
* 2) Photo: SWM/Götzfried
* 3) Photo: SWM/Denise Krejci