Bus Network - Metrobus
Bus Network - Metrobus
The bus lines are next to U-Bahn, S-Bahn and tramway an important mean of transport in Munich. Munich bus lines are operated by the municipally owned Münchner Verkehrsgesellschaft (the Munich Transport Company) or MVG. The network is integrated into the Münchner Verkehrs- und Tarifverbund (the Munich Transport and Tariff Association) or MVV. In 2010 about 175 million passengers used the bus lines in Munich.
There are four types of busses that are part of the public transport in Munich: The Express Buss (X + a double-digit number), the MetroBus (double-digit number), the Stadtbus (city bus with a three-digit number) and a TaxiBus (only one line during evening rush-hour). Eleven MetroBus lines and 55 Stadtbus lines stop at 916 bus stops in a transport network of 457 kilometers.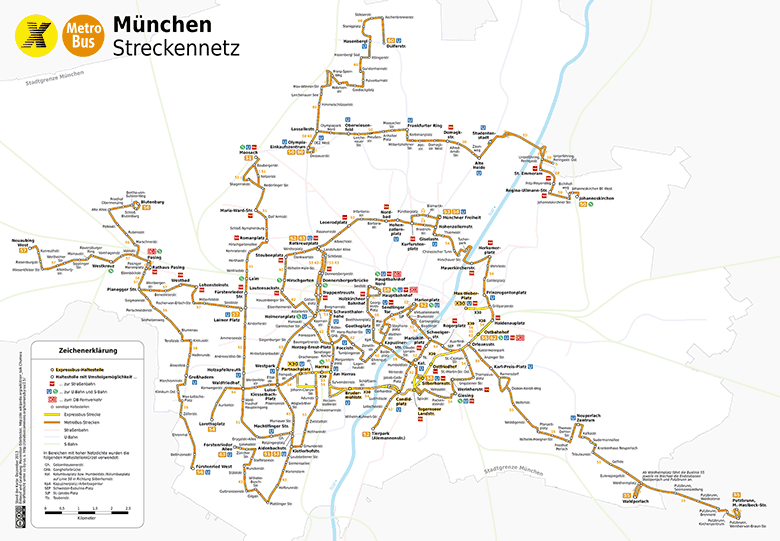 Bus Network - Metrobus at a glance!
Photos
Address and Links
Münchner Verkehrsgesellschaft mbH (MVG)
Emmy-Noether-Straße 2
Further Information