Munich Webcam Allianz Arena, Home of FC Bayern
Heading north. You can see the A9-High-Bridge Freimann as well as the "Allianz-Arena" and the "hill of Fröttmaning" (Fröttmaninger Berg) with the windwheel of the Stadtwerke München.

The pictures are updated all 10 minutes, come back again it´s worth it, especially in the evening, at night and in the morning!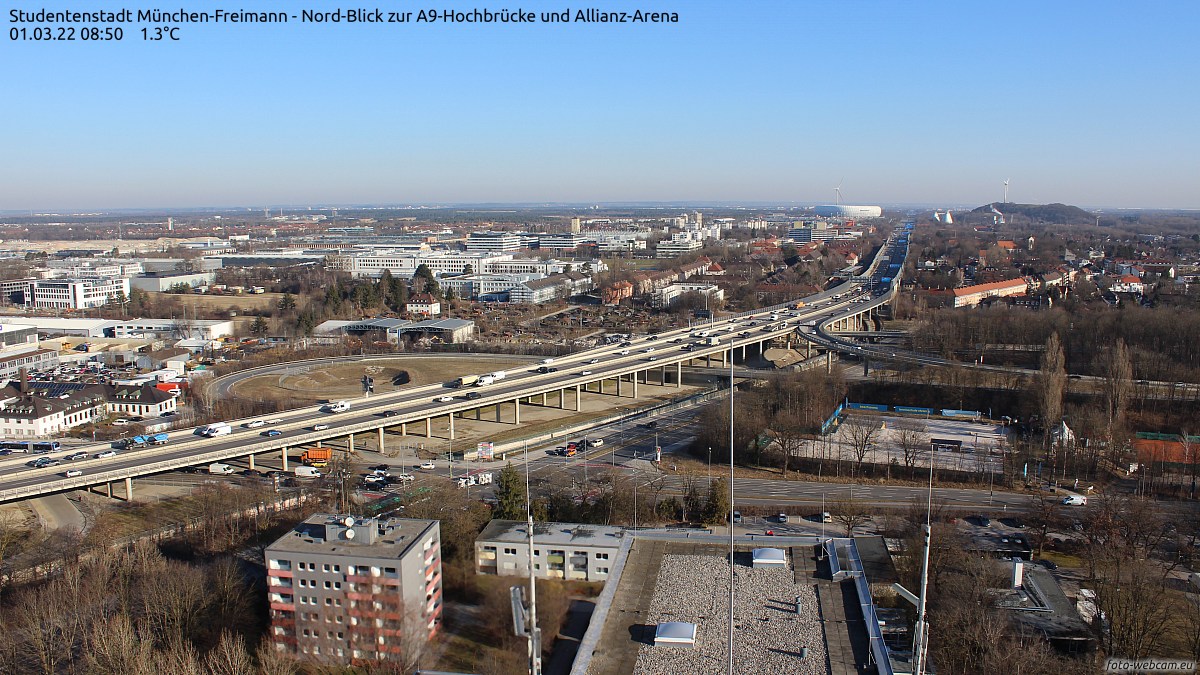 Thanks to Florian Radlherr, who produces this great pictures. Florian Radlherr - www.foto-webcam.eu At his website you can see more awesome high-quality webcam-pictures, including the Bavarian Alps. Further you can get technical background informations about the making of and the used cameras.