Deutsches Museum Flugwerft Schleißheim
Deutsches Museum Flugwerft Schleißheim
The Flugwerft Schleißheim branch is located some 18 kilometres north of Munich´s city centre close to Schleißheim Palace. It is based on the premises of one of the first military airbases in Germany founded just before World War I. It comprises the old air control and command centre as well as modern buildings added in the late 2000s after strong endorsement from Franz-Josef Strauss, the then prime minister of the state of Bavaria, who was a passionate flyer.
The "Flugwerft Schleißheim" displays various interesting airplanes for which there was insufficient room at the "Museumsinsel" site in downtown Munich. Among the more prominent exhibits is a Horten flying wing glider built in the 1940s, restored from the few surviving parts. A collection of the German constructions of VTOL (vertical take off and landing) planes developed in the 1950s and 1960s is unique. A range of Vietnam era fighter planes as well as Russian planes taken over from East Germany after the reunification are on display. This outstation also features a workshop dedicated to the restoration of all types of airplanes intended for static display.
Deutsches Museum Flugwerft Schleißheim at a glance!
Photos
Deutsches Museum Flugwerft Schleißheim - Map
Listen to Informations of Deutsches Museum Flugwerft Schleißheim as audio
QR-Code Mobile-Version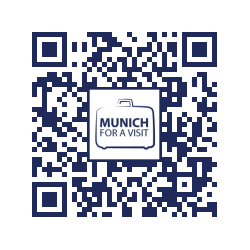 Get the mobile Version of FAV!
Address and Links
Deutsches Museum Flugwerft Schleißheim
Ferdinand-Schulz-Allee