State Archaeological Collection
State Archaeological Collection
The Bavarian State Archaeological Collection (Archäologische Staatssammlung, until 2000 known as the Prähistorische Staatssammlung, State Prehistoric Collection) in Munich is the central museum of prehistory of the State of Bavaria, considered to be one of the most important archaeological collections and cultural history museums in Germany.
The museum houses the Bavarian state collection of prehistory, represented by mostly local exhibits of the Paleolithic, the Neolithic, the Bronze Age, the Urnfield culture, the Hallstatt culture, the era of the Celts, the Roman Empire, the Migration Period and the Early Middle Ages with some items from later periods. For example, it has on permanent exhibit Mesolithic finds from Speckberg, near Eichstätt, artifacts from the Celtic oppidum of Manching and parts of a Roman bath found in the Tegelberg settlement near Schwangau, and in addition the bog body of a 20-year-old girl dating to the 16th century and models of dugouts from various periods.
The collection has been structured in a chronological exhibition, which is continued by the collection of the adjoining Bavarian National Museum.
State Archaeological Collection at a glance!
Photos
State Archaeological Collection - Map
Listen to Informations of State Archaeological Collection as audio
QR-Code Mobile-Version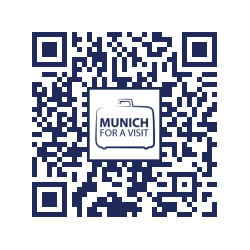 Get the mobile Version of FAV!
Address and Links
Archäologische Staatssammlung
Lerchenfeldstr. 2