Staatliche Münzsammlung (National Numismatic Collection)
Staatliche Münzsammlung (National Numismatic Collection)
The central numismatic collection in Bavaria is situated at the Munich Residence and accommodates more than 300,000 coins, bank notes, medals from the ancient world until today. The collection comprises coins, medals, bank notes, shares and cut stones. About 300,000 objects belong to the collection. The oldest exhibit dates back to the third millennium B.C. Today the focus of the National Coin Collection is on coins from the ancient world, renaissance medals and Bavarian historic taler.
Staatliche Münzsammlung München at a glance!
Photos
Staatliche Münzsammlung München - Map
Listen to Informations of Staatliche Münzsammlung München as audio
QR-Code Mobile-Version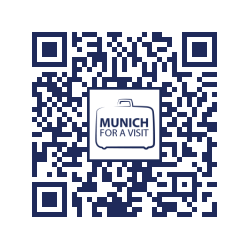 Get the mobile Version of FAV!
Address and Links
Staatliche Münzsammlung München
Residenzstr. 1
Further Information